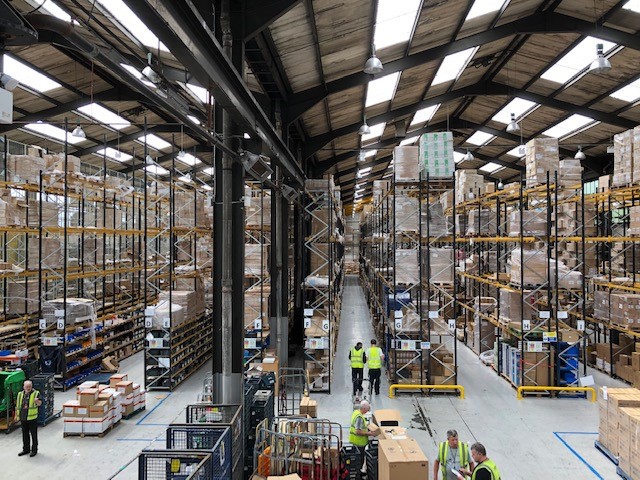 Your goods will be scanned into a location within our warehouse. This action will be visible on Orderflow for you to see instantly.
Your goods and orders will be managed by a team of experienced warehouse staff who will make sure your stock is accounted for and kept in pique condition.
Sometimes things don't always go to plan however and it's usually out of your hands, so for you to maintain control of your business we have a customer services team attached to the warehouse who react to any urgent requests, orders and delivery bookings.
Further information is available here.
On top of our core services we are also able to carry out finishing, kitting, direct mail, POS/FSDU assembly and fulfilment among others. Auxiliary services that prove to be popular with our wholesale clients selling to big and small retail outfits. We don't limit ourselves to just these services however; they are just the most popular.
We realise that if we are going to be your answer to warehousing we need to act like your warehouse. So if there is anything you are struggling with we encourage you to ask for our help. We love a challenge and we're great at solving problems!